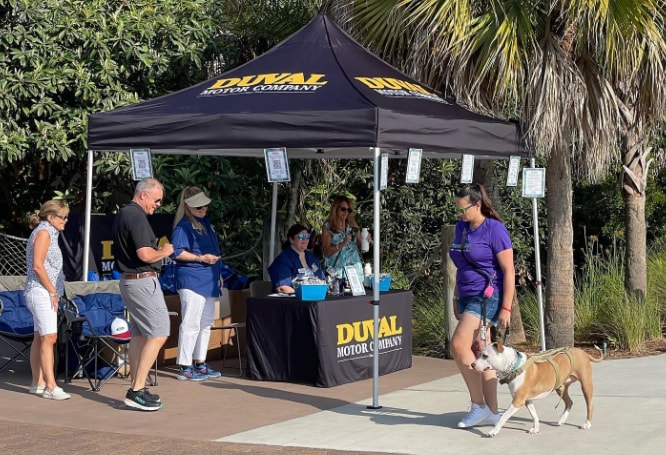 Duval Buys Cars is a division of Duval Motor Company. It's a family-owned business that's been helping people in Northeast Florida buy, sell, finance and service cars for more than a century. One reason we make such incredibly good offers for your car is that we serve many Duval dealerships here in Florida. Demand for pre-owned cars is at high levels so when you want a great offer for your car from a company you can trust, steer your vehicle our way.
A little about the history of Duval Motor Company
Duval Motor Company has long been taking good care of people in Florida when it comes to personal transportation. We opened our first dealership in Jacksonville back in 1916. That was only a few years after Henry Ford invented the Model T and took it for a test drive on the streets of Detroit. From the beginning, we've known the central role cars play in our lives and we're ready to help you find the right one.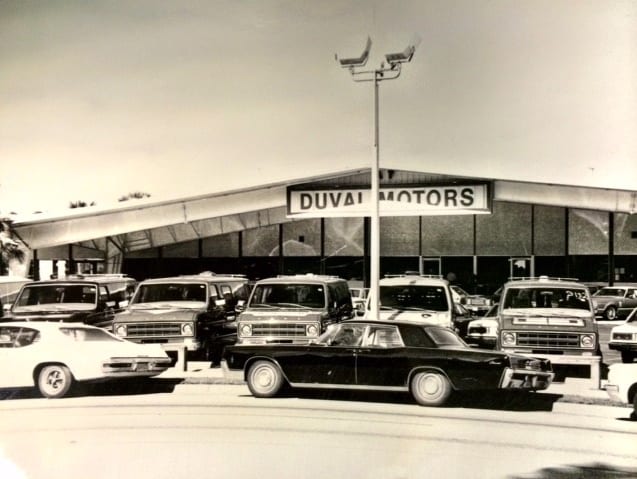 The dealerships we serve
We are a fourth-generation family-owned business with strong roots in the communities we serve. We're honored to feature exceptional cars, trucks and SUVs from some of the world's most popular, most respected brands. Duval Ford in Jacksonville can help you buy a new Ford F-150, the best-selling vehicle on earth, or a new Ford Explorer or Ford Escape SUV.
At Duval Honda, we offer Jacksonville customers the renowned Honda Accord and Honda Civic as well as one of America's most popular SUVs, the Honda CR-V. Duval Acura is the place to buy a new or Certified Pre-Owned Acura RDX or a three-row Acura MDX. Duval Chevrolet in Starke offers the new Chevy Silverado 1500 and the Chevy Equinox. Subaru of Gainesville has SUVs like the Subaru Forester with Symmetrical All-Wheel Drive.
Expert service: A key advantage of Duval Motor Company
No matter what kind of vehicle you buy from any of our Duval Motor Company dealerships, it's vital that you give it the highest quality service. That's why each of our full-service dealerships has an on-site service center staffed with experienced, factory-trained technicians. We can give your Ford Edge or your Honda Pilot the regular factory-recommended maintenance your vehicle needs for a long and healthy life.
At each service center operated by our Duval Motor Company dealerships, we take good care of you with services like complimentary pick-up and delivery of your vehicle for service. We also offer mobile service when you can't come to us, complimentary shuttle service and loaner vehicles while your car is getting the TLC it needs. Also complimentary: Diagnosis, alignment checks, car washes, tire repairs and interest-free financing.
Giving back to the communities that count on us
At Duval Motor Company, we are grateful for the support of our many Northeast Florida neighbors. We understand that every component of our business, including US Auto Credit and Dana Safety Supply, depends on the loyalty of our amazing customers. That's why we feel blessed and honored to support charities that benefit great causes like helping local children and serving people in need.
Of course, we can't say enough about the incredibly talented and dedicated people on our staff who partner with us every day. We're committed to helping you find, finance and service the vehicle you and your family need to enjoy our wonderful Florida lifestyle. When you're ready to get a great offer on your car, see us at Duval Buys Cars. Then get your next great vehicle from any of our dealerships that are also part of Duval Motor Company.